Not a game: the next World War to play out on the Internet
Posted by
John Keller
Most people have been trying to ignore this for a long time because it's just too gruesome to think about, but the next World War (World War III, IV, or V, depending on who's talking) is likely to be fought on the
battlefield of the Internet
.
When the smoke clears, say bye-bye to your desktop CPUs, laptop computers, PDAs and iPhones. They'll all be gone, one way or another.
During the
Normandy Invasion
62 years ago, only the civilians who were foolish or who couldn't get out of the way quickly enough remained in Western France as the Allies and the Nazis fought over a continent. Likewise, only the foolish or the unlucky will be on the Internet when the next Big One happens.
There probably won't be much to see online, anyway. When the cyber shooting starts, most Internet providers will go down as governments, utilities, banks, and big retailers pull the plug on their networks in desperate attempts to head off the certain waves of hackers and super computer viruses that will sweep over the Net like American soldiers who overran Utah Beach.
McAfee Inc. released a report this week called the
Virtual Criminology Report 2007
, and its pretty scary. I'm not convinced we're ready for the kinds of cyber warfare we're going to see in the perhaps not-so-distant future -- even with creation of organizations like
Air Force Cyberspace Command
(
AFCYBER
), which will be attached to the 8th Air Force at Barksdale Air Force Base, La.
We're getting so used to doing our banking online, shopping online, even reading the news online like you're doing now. The next big war is going to change all that. We'll all just have to wait and see how it plays out.
He said, she said?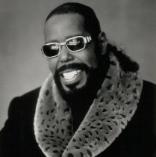 Posted by
Courtney E. Howard
"Did I sound like a guy?" This was the question I immediately posed to a close colleague following my inaugural Webcast. (I just moderated my first
Military & Aerospace Electronics
Webcast.)
I'm typically more confident than self-conscious; yet, when it comes to my voice being broadcast, I have "baggage" (which I will now unload on you).
The year was 1990, and I was in my freshman year in college. My roommate and my best friend were Communications majors, who almost always turned to me for help with their audio projects. (Why not their VIDEO projects, come to think of it? Did I have a face for radio? Hmm.)
I read script after script for my friends, who recorded me for their projects and later played the tapes for their professors and classmates. The feedback was almost always the same: "That GUY sure has a strong Boston accent!"
Guy?! Argh! Thankfully, times have changed (even if my voice hasn't). Feminine reporters with deep voices -- like Diane Sawyer -- are sought after and hold prominent, public positions.
In the end, moderating the Webcast was a great experience, and why not? The well-versed speakers and inquisitive audience made it fun and informative -- and they made my job easy. I probably didn't sound like a man, anyway... Or did I?
You tell me!
Download and listen
to the archived
"Embedded Computing Enables C4ISR" Webcast
, which is posted in the
Webcast archives
on the Military & Aerospace Electronics Website at
www.milaero.com
. You'll hear what I'm talking about, and you can weigh in on the topic by posting a comment below.
Happy blogging!
Gives new meaning to 'Letter to the Editor'
Posted by
John Keller
Okay everyone, here I am. You can take your best shot, and if I'm still standing afterward, I might respond at least to some of your oaths, insults, criticisms, curses, defamations, scoldings, back stabbings, and perhaps even compliments.
This is the
Mil & Aero Blog
, where you have the opportunity ... no, scratch that ... the duty and obligation to
join the conversation
. It's about time, after all, isn't it? I and the Military & Aerospace Electronics staff has been talking at you -- yes, at you -- now for, what, 18 years since we launched the magazine in January 1990? It's way past high time that you were able to get your two cents in, and now's your chance. Suffice it to say that this ain't your typical
letter to the editor
, where you dash me off an e-mail about companies I forgot to mention or silly comments I've made. If you're lucky it gets into tiny print in the back of the magazine in a few months where nobody reads it.
Now you get the chance to see your invective in close to real time -- well, within a day or two, anyway. Here at
Military & Aerospace Electronics
we're compressing time from months to days when it comes to taking the editor to task. It is a new millennium, people tell me.
Here's how it works. See something in the
magazine
,
e-newsletter
,
Defense Executive
, or on the
Website
that you're just dying to comment on, come to the Mil & Aero Blog on our Website, and sound off by posting a comment. You don't just have to be mad, you can give us compliments, encouragement, make suggestions, pass along a new recipe ... well, maybe not, but you get the point.
At least once a week I'll be posting a blog item like this one to the Military & Aerospace Electronics Website. If you want to join the conversation, simply
post a comment
on the blog item, or just tell me what's on your mind. We're not just talking at you anymore; now you're part of the conversation. All I ask is that you keep your comments clean -- things I can put in print, in other words. I can't wait to hear from you.